At Buchanan, we're family! Take a look at what happens at your "Eastern Shore Subaru Dealer!"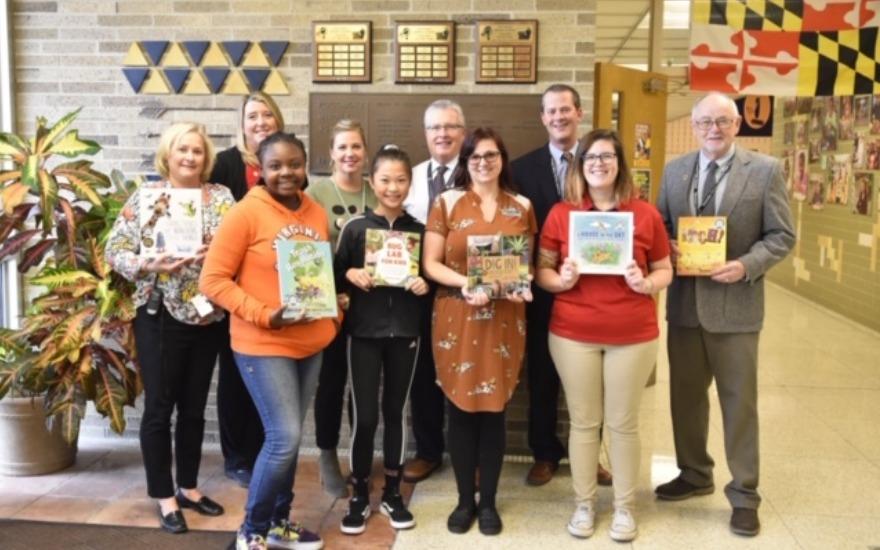 This year marks the third year Pocomoke Middle School has been nominated for a Subaru Loves Award. Our first surprise was a gift card, plants and materials for the native species gardens on school grounds. This was part of the Subaru Loves the Earth promotion. We've had three years of bugs, birds and blooms thanks to this generous donation. The past two years we have been nominated to receive the Subaru Loves Education Award. This program has brought in more than 250 new science books to our library and classrooms. These high quality, award winning books are inspiring scientific inquiry in grades 4 through 8. We place some of the books in the library and allow teachers to build classroom libraries with the others in a effort to reach as many students as possible. We are so thankful for the support of Buchanan Subaru. We love the love!
---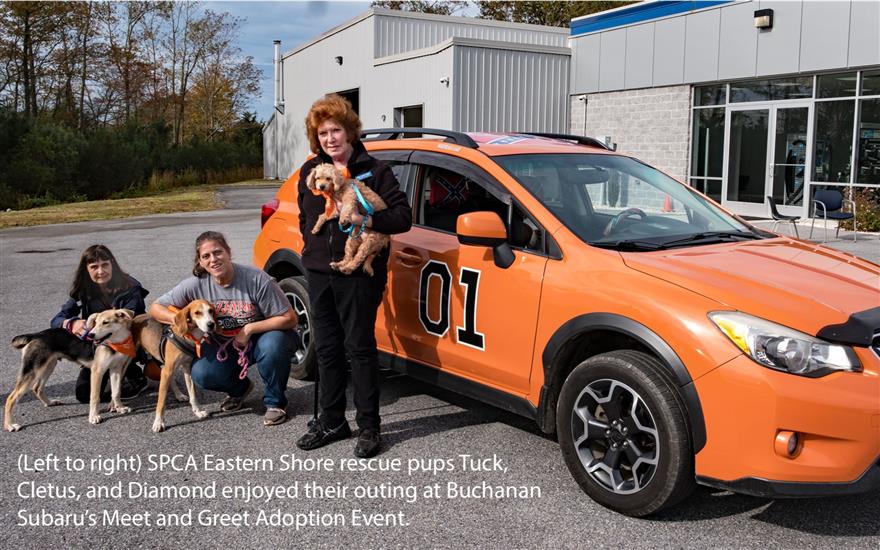 Just like that lovable dog family the Barkleys in Subaru's commercials, our pups at SPCA Eastern Shore enjoy taking trips. So we were delighted when the folks at Buchanan Subaru invited us to take part in their Meet and Greet Adoption Event on October 26. We're always looking for ways to enrich the lives of our resident canines, and an excursion like this not only does that by breaking the day-to-day routine of their lives at the shelter, it also provides an important socialization opportunity that helps make them ready for adoption. And, of course, we always welcome a chance to bring the public's attention to who we are and what we do at SPCA Eastern Shore. Three of our pups (left to right in the photo), Tuck, a Shepherd mix; Cletus, a hound; and Diamond, a blind poodle, traveled to Pocomoke City with some of our volunteers to represent the shelter at the event, and they had a wonderful time meeting some of our previous adopters as well as potential future adopters. In addition to hosting the Meet and Greet Adoption Event for our pups, Buchanan also collected supply donations such as blankets and pet food which Bryana, Buchanan's coordinator for the event, delivered to the shelter along with several boxes of Shelter Kits and New Parent Kits provided by Subaru. Thank you, Buchanan Subaru, for caring about our pups at SPCA Eastern Shore and making them the beneficiaries of your Share the Love Promise.